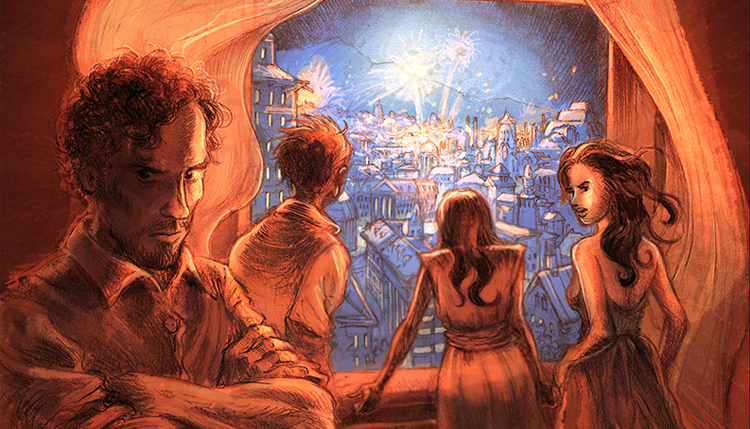 A revolution in theater
Last weekend I visited The Spiral: Revolution (originally De Wentel: Revolutie) in theater. It's not just a play, it's part of a storyworld and it's the first theater game in Holland. Creator Sytze Schalk challenges his audience to participate.
The play is about four people working at the secret intelligence agency of a city-state called Lida. At the beginning of the show a voice explains that we are the gods of Lida. At certain moments, the characters will beg the gods for advice. That's our cue to take action. Before we vote on what to do we can step on stage to do some research in the office, and answer the questions we need to know to help the agents.
This feels a little bit like an escape game, to step into a story and open drawers and cabinets looking for clues. And what I really like about those games are the little moments of euphoria whenever you solve or find something, because it brings you closer to your goal. But as gods of Lida, we don't have a goal. That's why we don't really care what happens. Yet, it is fun to see the consequences of the voting, knowing this is an intricate play with 16 possible outcomes.
And the world of Lida is even bigger. It's an advantage to have a little knowledge about it before visiting the show, (but you can perfectly do without). An online prologue will give you an insight in the history of Lida and you have to solve some puzzles to unlock all the chapters. Other stories are told in the Chronicles of Lida. And there's the card game Kaptka, that is also available online. Every piece of the story shows fascinating concept art that really helps bring the world to life.
De Wentel is not perfect yet, but it's a successful experiment with a lot of potential. I admire Sytze Schalk for simply doing it. We're at the start of this revolution. I can't wait to see what's coming.