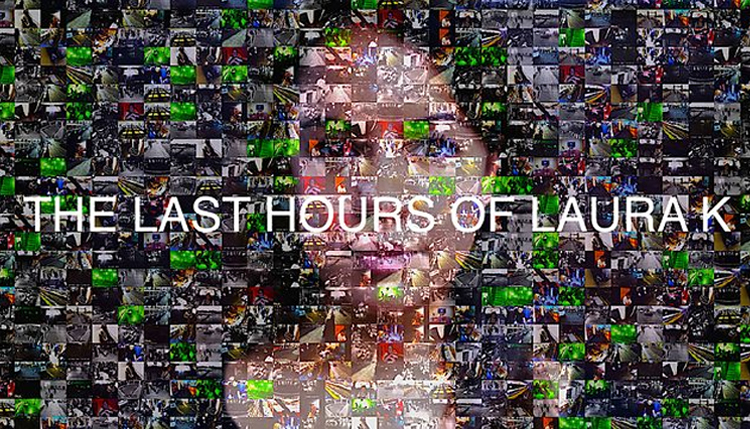 Can you solve this intricate murder?
YES! The ancient murder mystery, the whodunit, is brought to us in a totally different way, so that we can interact with the story. The BBC Writersroom has made a big step forward with this participatory drama: The Last Hours of Laura K. It's a collective murder investigation. The question is clear: Who murdered Laura Kitchens?
Sleuths investigate the case using Saturneye, a system that collected camera footage of the last 24 hours of Lauras life. Another way to find more information is sifting the social media of Laura and her friends. We need to find enough evidence to catch the killer.
And that is harder than it seems. This girl experiences more drama in 24 hours than the average soap-character in a lifetime. She's not only stalked, robbed and assaulted, but she has to deal with multiple mysterious love-affairs, family feuds and dodgy business.
You'll understand that #WhoKilledLK is not that easy to answer. There's a lot of content to be found, in an uncut version so you can decide what's important. You have to watch a lot of boring stuff as well, but the deeper you get into the story, the more questions arise.
Was it a jealous colleague, the crazy flatmate or maybe the wife of the teacher she had an affaire with? It could be anyone, really. I haven't found the answer yet, but I hope I can reinforce the community of detectives that grew online.
Join the investigation! Visit: http://www.thelasthoursoflaurak.com/