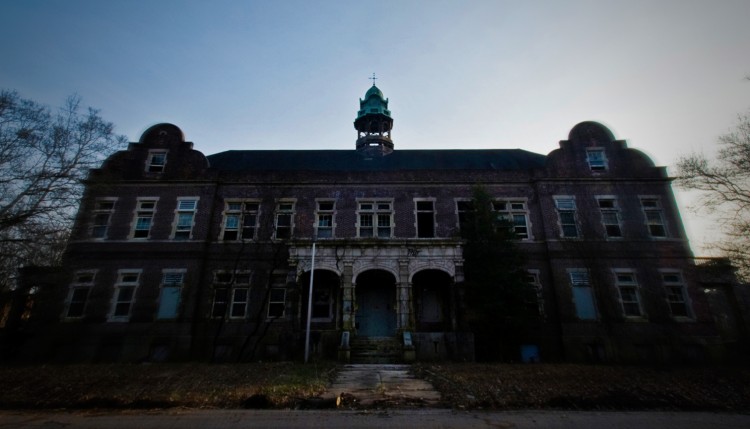 Fear is fun
Next Saturday is Halloween and since I'm a sucker for scary real life experiences, I thought I'd make a post about some frightening entertainment.
Fear, adrenaline, cold sweat. We love it. But why? Experts say we probably don't like the scary situation or the actual fear itself, but the physical and emotional relieve that follows. A sense of mastery and emerging triumph. It's like we're are constantly looking for more excitement. Why play ordinary paintball when you can play paintball in a horror hospital with zombies?
And just like that a regular escape room is not as thrilling as a macabre one. No wonder the number one escape room in America is described as a real live horror movie. The Basement is not for the faint hearted.
One of the world's best scare attractions is Pennhurst Asylum, it is housed in the original 1908 building of the old State Mental Institution. A creepy place like that closer to home is the mental hospital of Herr Dr. Von Klinckenhofen, just another crazy German experimenting with human brains. You can visit the place in Eindhoven during the Haunted Nights, but can you make it out alive?
Ever been to an actual ghost town? Just like the rest of the internet I'm intrigued by abandoned places, theme parks and towns. Even visiting them on a sunny day would give me goosebumps. A Halloween location can't get more veritable than that. This year Weeze, a desolated city just across the German border, is turned into the City of Fears. You can explore real buildings where you'll be attacked by fear, and maybe a few new inhabitants. A stroll through town was never this scary.
These horror attractions are using different techniques to bring their stories to live. Some use actors, high-tech electronics or game mechanics. But in all of them set design, lighting and sound are important to bring the audience to a certain state of mind needed for the ultimate scare. If you're planning to visit one of them, bring some spare pants.
Oh and if you don't want to leave the safety of your own home, try Dark Detour, a Halloween horror story told through social media. Enjoy!