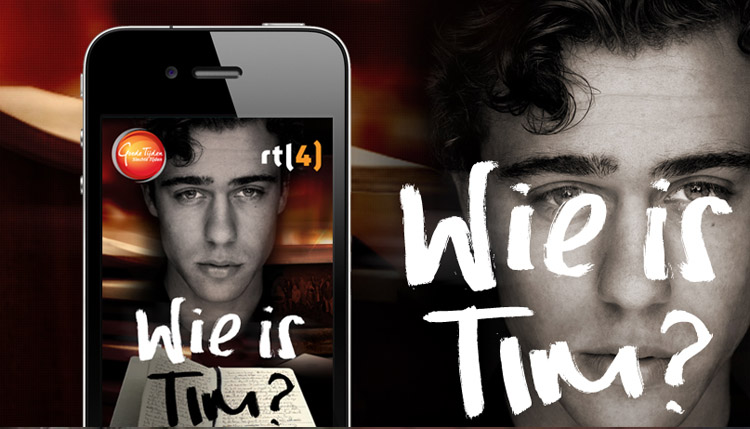 Who the f is Tim?
Tonight is a big night for 'Goede Tijden, Slechte Tijden' (Good Times, Bad Times), the most popular Dutch soap. It's the last episode before the summer stop, the cliffhanger… For the fans this means six weeks without updates from the fictional town Meerdijk, without intrigues and without all their favourite characters. There goes there daily dose of drama. So how on earth did these people get through summer?!
RTL found an answer to that. During these 6 weeks the fans can keep themselves busy with a transmedia spin-off. A new character was introduces in the series recently. Tim (Beau Schneider) is a mysterious figure who keeps some sort of diary. He takes notes about the people in Meerdijk and saves all kinds of photos and newspaper articles. The important question is: Why?
You can find that out with this app GTST: Wie is Tim? The free app gives you real-time insight in Tims book. By solving puzzles, finding codes and playing games on different on- and off-line media channels you can unlock new content.
Saving yourself the soap withdrawal symptoms is not the only reason to download the app and try to solve the mystery. The best player can win a trip to South-Africa to become an extra in the series. Just make sure that you record GTST every day when you're abroad!
Update: Read this to learn more about the game.