Tomorrow is a mystery
The media industry is always talking about creating experiences, well, I've had the most amazing experience last weekend at the Tomorrowland festival in Boom, Belgium. Tomorrowland is one of the biggest festivals in Europe and is known as the worlds' best dance festival. They absolutely know how to make people excited. Their 6 million Facebook-fans are treated with photo's, line-up announcements and of course the mindblowing aftermovie they make every year.
This year is the festivals 10th anniversary and the 180.000 tickets were sold out in no time. I was so so glad to be one of the lucky 'few' to have a ticket to join the celebration of madness. A treasure case was sent to all the 'People of Tomorrow'. You'll need the key to open this mysterious box which holds the bracelet that gives you access to the festival. It's an expensive operation, but very share-able, and this viral factor ensures extra publicity and a lot of jealous Facebook-friends. The bracelet even has a Facebook-connected friendship request button, but unfortunately that didn't work when I was there.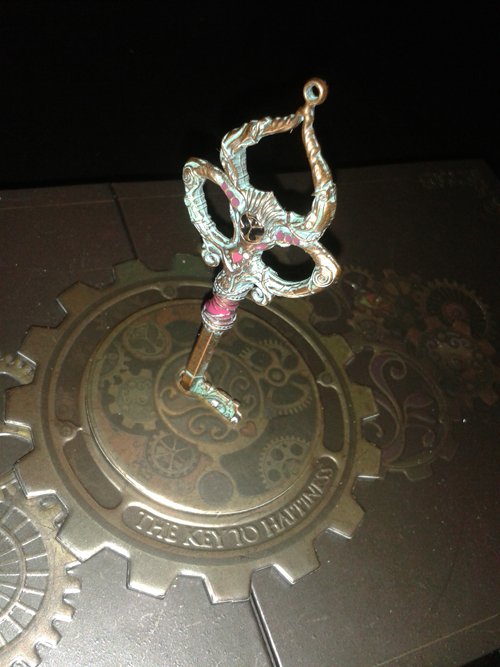 Then the moment is there. We didn't buy a ticket to see a DJ, we bought a ticket for a dream. Our 'Key to Happiness' that let us step into this wonderful, magic world, where every single detail fits the story. People from all over the world traveled all the way to Belgium to write a new chapter of the Tomorrowland story, staying in DreamVille or one of the Tomorrowland theme hotels, traveling with the Tomorrowland airplane. Yes, airplane. Another 10.000 people in Brasil were partying with us via live stream. You see giant colorful mushrooms, spinning waterwheels, fairies and fire-breathing fish, even without drugs this is beyond reality. Who would't want to be a part of this dream? They tell the story, they sell the story. It's an inspiration!