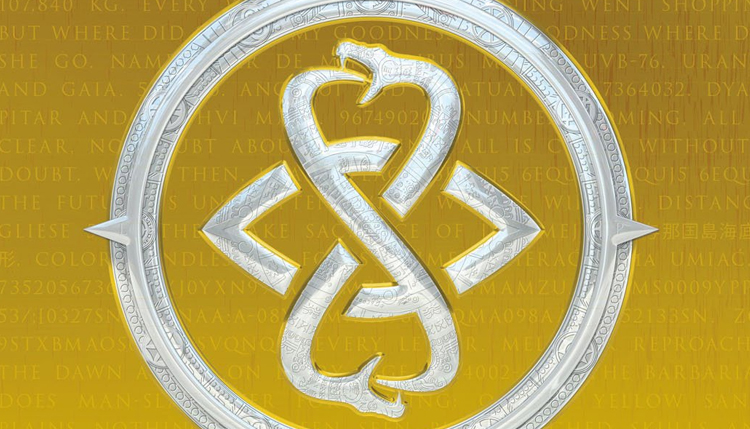 Endgame: the calling for help
Endgame is a new storyworld created by James Frey, I bought the book and I really want to get into the ARG, but this rookie definitely needs some help.
Today, after playing -or at least trying to play- Endgame for a few months, I found out that there are two different games. It's not as interlaced as I thought it would be. So me solving Stella's puzzles on the Ancient Societies website, didn't bring me any closer to solving the puzzle hunt embedded in the book or the $500,000 prize. I don't expect to win this game (not even close), but it would be nice if I could at least get into it a little more.
So let's start with the book Endgame: The Calling, it contains mysterious images, mysterious numbers and URLs that lead to mysterious websites and videos. I don't have a clue what to do with all of this. And I think a lot of readers agree, since the first video had over 30.000 views, but at the fourth video the views already dropped to 9000, with still 70 URLs to go.
On the Ancient Societies website there's another shitload of content, but luckily there's a "How do I start?"-page, with 6 steps. Step 1 is learning, starting with reading about 12 ancient lines and watching 112 videos about the Ancient Truth… Great, but since I have a life, I'll skip this step. Step 2 is solving the challenges and even though I find the puzzles very difficult, with a bit of help from the community I could solve a few and that was a lot of fun. As a reward you get to see more content, but those are just more mysterious dead ends to me. Steps 3 to 6 won't help me, I cannot make head or tail of it.
So if there's anybody out there willing to show me around in the wonderful world of Endgame, please! (Or if you're having a hard time solving the puzzles as well, maybe we can help eachother out.)
Contact me via Twitter, Google+ or mail to: didi@didikoller.nl