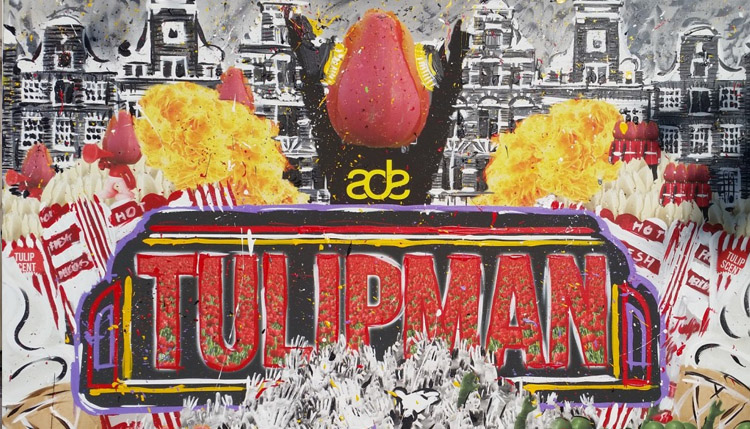 Tulipman art experience
This week Amsterdam is dominated by ADE, the Amsterdam Dance Event. And that means more than just parties. Artist GabyGaby felt inspired by DJ's and the whole dance scene and created this art show, or art concert as he calls it: Tulipman 360° BPM.
Tulipman is a fictional superhero that always plays a key role in GabyGaby's artwork. Now Tulipman uses famous DJ's, like Hardwell, Steve Aoki and David Guetta, as his accomplices.
GabyGaby created a 40 meter work that is 360 degrees around you. The show is a sequence of music, projections and lighting which makes the audience focus on different details. GabyGaby explains it's ok if you miss something, because it's just like everyday life.
After the show one could use a special Android-app, developed together with Samsung, to make the artwork come even more to live. The app uses image recognition techniques, so that the audience can discover multiple Easter-eggs. On the screen animations are added to the real deal and make it an augmented reality experience. Very cool!