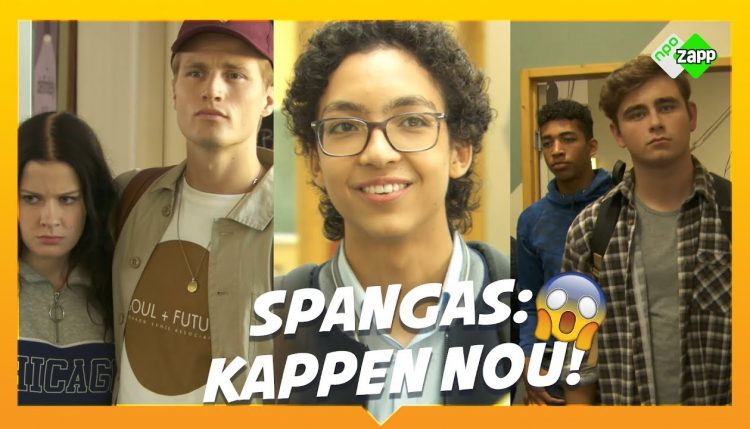 SpangaS joins the Week against Bullying
Week against Bullying
TV dramaseries SpangaS published extra storylines in the Week against Bullying. The week is an annual event by Stichting School & Veiligheid. A good start of the new school year, making sure students feel safe and supported at school. This year's theme: Be a hero, together!
KRO-NCRV joins the fight against bullying using innovative forms of online storytelling. In 2016 and 2017 we did that with the interactive WhatsApp stories Iris The Game and We are LIT! and in 2018 with the transmedia series Kappen Nou!
SpangaS against bullying
This year we created the idea to make a spin-off of our popular youth drama series SpangaS. The advantage is that we have already built up a large community and that the viewers already know the characters well. They are seen as role models.
With this additional online story, we teach children how to combat bullying together and how to help friends or classmates who are being bullied. A great way of getting young people engaged with these issues is to start the conversation and ask them for their opinion. We want to increase student participation in tackling bullying.
SpangaS: Beat It!
In SpangaS: Beat It! (original title SpangaS: Kappen Nou!) you'll follow the Instagram Stories of Fons, who is new at school. Atilla and his friends are bullying Fons and they even threaten to beat him up. Every day more well-known characters are getting involved. By adding interactive elements to the InstaStories, viewers can express their opinion and choose the outcome.
Finale in 360º video
At the end of the week, the grand finale unfolds in a special 360º video. Because it is filmed in 'point of view' and different characters speak directly to you, it becomes very personal and it seems as if you have actually stepped into the world of SpangaS. Can you stop the bullying together?