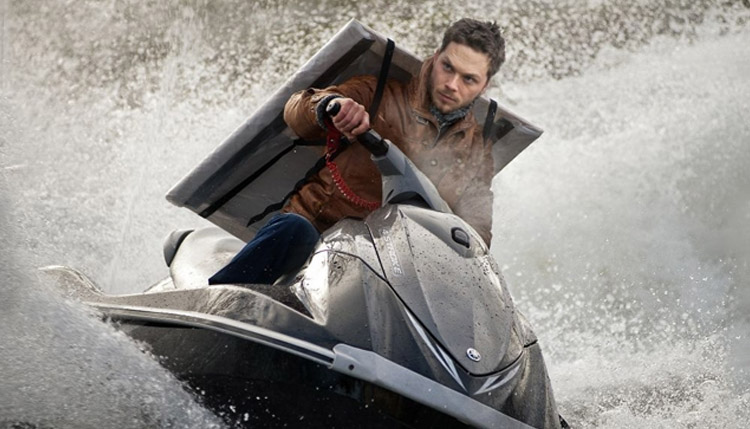 How do they do it? part 2/2
He produced Where's Gary? and The Spiral. And although he prefers not to use the word transmedia I still see Peter de Maegd as one of the few true transmedia producers. He himself would rather talk about 'storytelling for the converged media'. For me it does not matter what you call it, because we are still talking about the same buzz-thing . A buzz-thing that is being reviewed more critically nowadays. On How do you do? Peter de Maegd told us about his learnings of the pan-European project, the Spiral.
Above you can see the trailer of the Spiral. 6 pieces of art, 6 museums, 6 countries. But also project of 6 million euros. The money came from several sources with different goals. Thus 90% of the budget went to the television series and the rest was for the game and live events. On television the Spiral had 2.5 million viewers, a small 143,000 people have visited the website www.thespiral.eu. Nearly 95% of viewers has seen nothing of the converged media. Why is that?
What the creators of the series see as the major mistake is that they didn't want to communicate about the story, but only from within the story. That's why they have probably missed a lot of publicity and it turned that it was not necessary. People can easily switch between real life and fiction, and they want to that. The example that de Maegd gave was a child who plays a cowboy and goes horse riding on a chair. He knows perfectly well that the chair is a chair, but at that moment it is a horse to him.
I think the lack of players was a result of something else. On television it was not quite clear what you could do on the website and why you should go there. Moreover, the game was no fun. I understand that they tried to do something different than the classic search quest, wherein the active players pave the way for the rest. It was a platform where everyone could contribute, but the added value of this was unclear. You had to do useless things for useless points. You did not get exclusive content or information, and you did not know what you were doing.
In the Spiral it all about co-creation, everyone is an artist and together we make a great work of art. De Maegd himself has a different opinion about this. Writing a story is an art that needs to be done by experts. He believes that users should never be given the creative leadership of the story, because it will be boring and stupid. "Good storytelling is dictatorship."
With the Spiral a new step is taken in the development of transmedia storytelling and although it may not have been entirely successful, we can all learn from this.
Also read my article about Karel Vincke from Duval Guillaume Modem and their succesful virals.