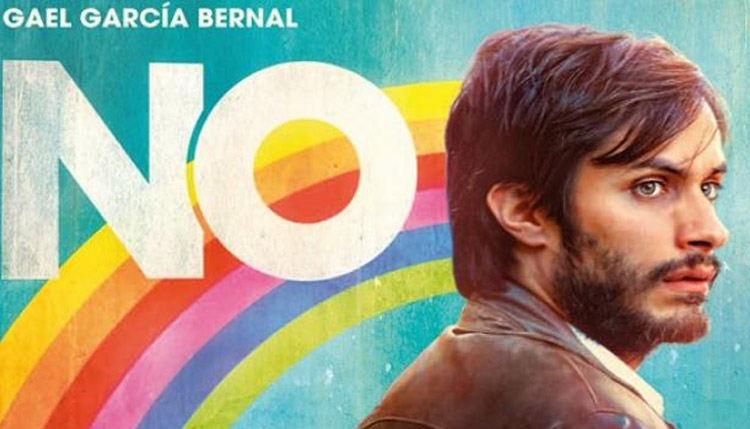 NO becomes NOW! Creative bootcamp
Chile, 1988. Years of oppression under the regime of Pinochet. The man responsible for killings, torture, disappearances and financial malpractice. Pressured by internationale politics, he scheduled a referendum. Vote SI to agree that Pinochet remains the political leader, vote NO for change.
The film NO is about this age in Chilean history. Advertising talent Rene Saavedra is asked to lead the NO campaign. And that is a challenge to say the least. Many Chileans think SI will win by corruption. Others are afraid to vote. Saavedra tries to awaken his compatriots with optimistic and surprising television.
Now this is what we call a life-changing campaign, one that really matters. Spektor Storytelling, FilmFreaks and BKB are inspired by it and together they have organized a bootcamp: NO(W).
50 creative minds from different fields of interest were invited to this special evening in Ostadetheater in Amsterdam. After an inspiration session with BKB about the Movember campaign we were divided into teams to come up with our own campaign. A campaign that could change the world (or a part of it). What do we want? Social change. When do we want it? NOW.
At the end of that long, but very inspiring evening everybody showed their concepts. We have seen concepts for: More silence, More listening, More local initiatives, No more rushing and No more individualization.
Soon all the ideas will be published in the official NO(W) bootcamp newspaper and on the website of the initiative. A selected jury will choose the winner. If the film NO attracts enough visitors, then we will actually be able to realize this campaign. So go the movie theatres everybody, then we can change the world!
NO runs in the Dutch movie theaters from January 31st. The combination of original footage and the new images that are shot on U-matic, makes the movie take you back in time.  NO was selected for the Quinzaine des Réalisateurs in Cannes, won the Art Cinema Award and is also nominated for an Oscar.