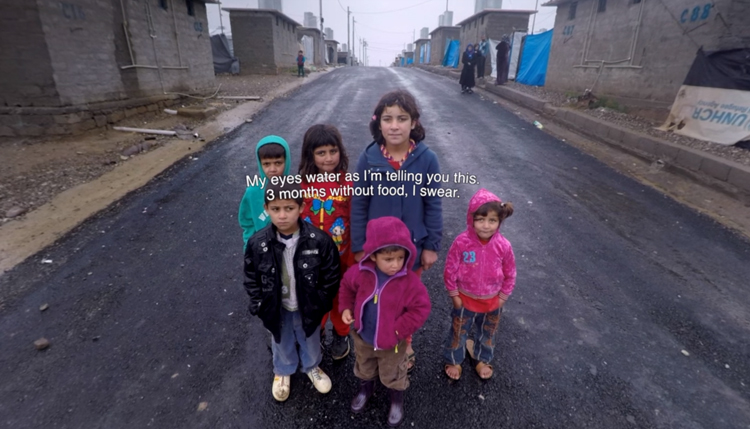 Waarom storytelling en VR een goede match zijn
Met de technische ontwikkelingen verandert ook de manier waarop we verhalen vertellen. Virtual Reality wordt steeds toegankelijker en storytellers zijn er flink mee aan het experimenteren. Toch geloven sommige mensen niet dat het film kijken op de Oculus Rift echt een succes zal worden.
Pixar co-founder Ed Catmull is zo'n scepticus over films in virtual reality. "It's good, but it's not storytelling. The fact that you've changed the technology, and people are excited about it, doesn't change the underlying difficulty of the compelling narrative story," stelde hij in een interview met the Guardian. "Linear narrative is an artfully-directed telling of a story." Dus… een virtual reality film kan geen kunstzinnig geregiseerde verhaalvertelling zijn?
Daar ben ik het niet mee eens. Het is een nieuwe manier van storytelling en ondanks een aantal moeilijkheden biedt het juist heel veel nieuwe mogelijkheden. Omdat je er middenin zit word je meegesleept in het verhaal. Je voelt je echt aanwezig en betrokken. Ook de afwezigheid van afleiding is een voordeel.
Een prachtig nieuw voorbeeld is 'The Pursuit of Happiness,' een serie portretten over Syrische vluchtelingen in het noorden van Irak. Stichting Vluchteling en VR Gorilla zijn erin geslaagd om de emoties in de omgeving te vangen. Zou dit een goed verhaal zijn zonder VR? Waarschijnlijk wel, maar ik ben er zeker van dat de 360° experience van toegevoegde waarde is. In het vluchtelingenkamp kun je om je heen kijken, maar je hebt geen bewegingsvrijheid, wat de machteloosheid onderstreept. Door op deze manier naar de hartverscheurende verhalen te luisteren voel je de uitzichtloosheid van de situatie.
Een ander project waar ik eerder over heb geschreven is LoVR, een VR experience die je het gevoel geeft alsof je verliefd wordt.
Natuurlijk werden er op het Sundance Film Festival dit jaar ook weer heel veel mooie VR projecten gepresenteerd, met de Sundance VR app kun je een aantal van deze projecten zelf beleven. Een aanrader is het duistere Sonar.
Probeer het uit en je zult zien dat dit wel degelijk storytelling is.