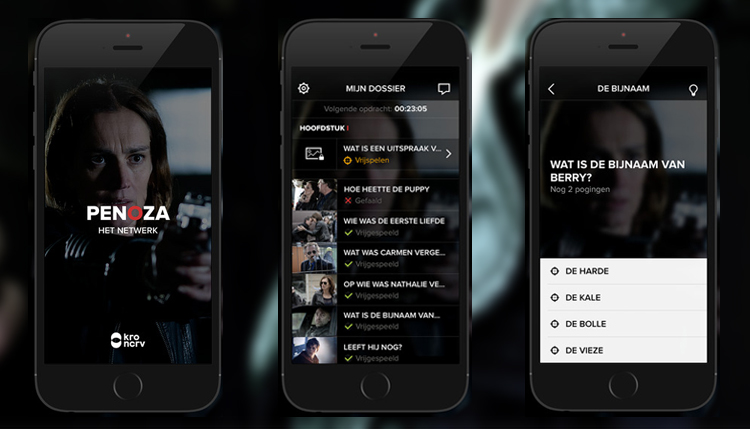 Penoza app lacks essence
Holland was looking forward to the fourth season of the dramaseries Penoza, about a widow who has to manage the drug trade of her murdered husband. With the latest season a mobile app was launched to give viewers the opportunity to join the criminal network. I have to say that, after seeing apps like In Therapy and Freshers, I was quite dissapointed and I will tell you why.
1. It lacks storytelling.
Downloading the app makes you a member of The Network, but you don't really know who, what or why. And must be an incredible network, because it has knowledge that belongs to the good guys AND knowledge that only the bad guys could know. Why would a bad guy make a video diary in which he reveals his dark secrets? It doesn't make any dramaturgical sense.
2. It's not challenging.
The game in the Penoza app is simple. You answer a question or you scan a QR-code and if you succeed you will be rewarded with a piece of content. This could be a voice-memo by the widows therapist, but it could also be the next episode. It's nice, but it's too easy and pretty monotonous.
3. There's no goal.
Another fundamental element that's missing is a bigger goal to reach step by step. This could be solving a mystery by gathering information, or increasing your status to get to the top of The Network. But there's nothing like that. No competition, no collaboration. The only reason to do an assignment is to unlock that specific piece of additional content. That's why you lose your interest rapidly.
An app for such a good series as Penoza has a lot of potential and should have much more interesting features than the current version. So KRO-NCRV, call me!